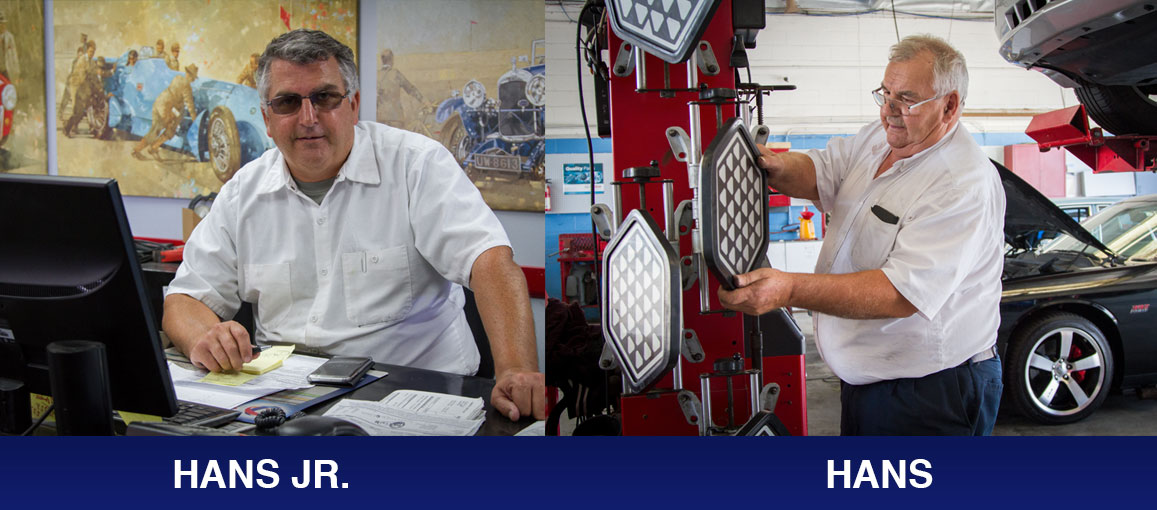 About Hans Imports Inc. Auto Repair
In 1972, Hans Assigal along with his wife of 49 years Leticia, started their auto repair business Hans Imports.
The family owned and operated business has been serving the Huntington Beach and surrounding communities for over 45 years.
Their shop was first located on 17th street in Huntington Beach, only blocks away from the Pacific Ocean.
At that time they only serviced Volkswagen, Audi and Porches.
From the beginning Hans and Leticia prided themselves in running a family business whose philosophy was based on the utmost quality workmanship and ultimate customer satisfaction.
With that focus in mind the customer base grew and grew.
In 1979 Hans and Leticia planned and built a new building at 7552 Talbert Ave., which is still the existing location today here in Huntington Beach.
It was at this time that Hans also began to work on Japanese and domestics cars as well.
The entire staff is well trained and always being update on all new cars, imports and domestics.
The staff is considered family to Hans and Leticia and have been working with Hans Imports for 25-35 years, acquiring knowledge, and experience.
Family and staff all share the same philosophy providing high quality service to our customers.